Information for New Patients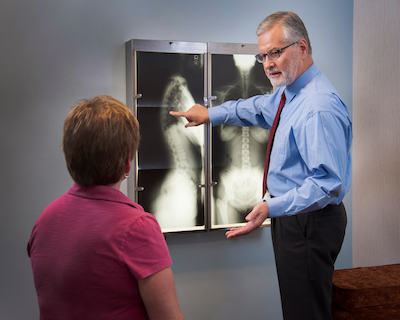 Our goal is to get you the relief you need as quickly as possible!
Welcome to Wysocki Chiropractic!
At Wysocki Chiropractic, we've created a warm, relaxing atmosphere to help you feel right at home.
Your First Visit
Our goal is to get you the relief you need as quickly as possible. When you arrive for your first appointment, we'll have you complete some brief new patient paperwork to help us get a better idea of your current symptoms and your health care goals.
You'll then have your consultation, and Dr. Wysocki will perform your chiropractic exam. If needed, you'll have X-rays taken on-site. Most patients then receive their first adjustment, particularly in the case of an acute problem.
If you're opting for one of our supplemental therapies or nutritional counseling, your appointment might last a bit longer. You should expect to spend 30 to 60 minutes for your first visit.

Future Visits
Once you've established your individualized treatment plan with Dr. Wysocki, your visits will be shorter in length, approximately 10 to 20 minutes.
How long you continue to be seen is entirely up to you. Some patients achieve relief from their symptoms and opt to discontinue care. Others seek nutritional and wellness care to maintain their good health and keep themselves feeling fantastic. Whether you decide to continue with wellness care is entirely your decision. We currently accept most private insurance plans and Medicare. Please be advised, however, that many insurance plans do not cover wellness care.
Just as education is an important part of Dr. Wysocki's career, he wants his patients to be educated about chiropractic and how it can help them. During your visits, Dr. Wysocki will talk with you one-on-one about how chiropractic can help you find relief from your particular condition and help you work toward your personal health goals.
We'd love to show you all that our clinic has to offer. Contact us today and begin your journey toward better health.
---
New Patients at Wysocki Chiropractic | Chiropractor Kenosha | (262) 652-3100